An Update From Haiti During the COVID-19 Crisis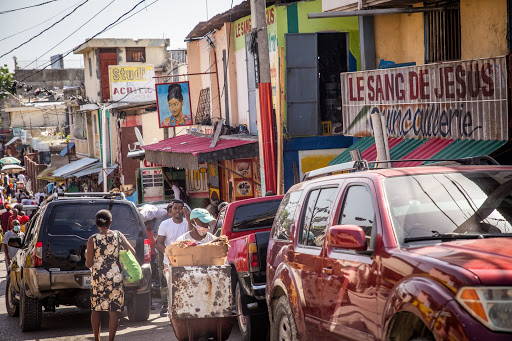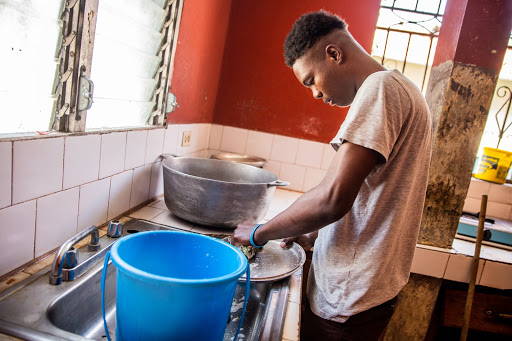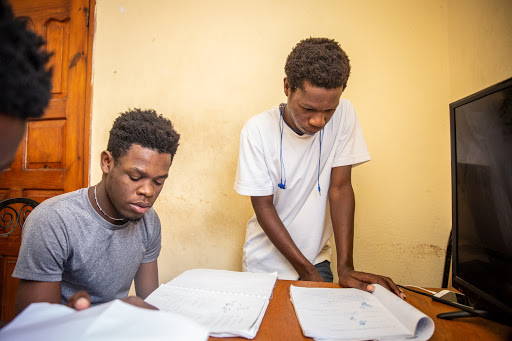 Riots. Disease. Loss of income. Fear of government. Uncertainty. Worry.
No one could have predicted these emotions weighing heavy among Americans in 2020. Yet these are the emotions our Haitian friends experience daily. Yet, they have been able to overcome these forces through their faith in God and because of people like you. Because of your support through your purchase or donations, we can provide daily Bible studies in addition to vocational and life skills training, microloans as well as housing.
Haiti has experienced over 2500 documented COVID-19 cases with 48 deaths. Testing has been limited because many do not believe the virus is real and others fear revealing positive results would put their lives in danger. Haiti has continued their lockdown until mid-July. While we are starting to resume daily activities here, they face two more months of strict restrictions. Our young men are doing well and using all necessary precautions. They are spending most of their time in the apartment doing school work and chores. They are definitely ready to be "free" as boredom has become very real! We are working with Grangou, our partner organization, to develop a summer program for many of the TNT guys to provide summer camp type activities for the children at Travay Bondje.

PRAY! Please continue to pray for physical and emotional safety. Our oldest group will transition to independent living in July. They asked specifically for prayers for provision and success in maintaining their small businesses.
Support the TNT program. We continue to rely on your monthly support and are working diligently to stretch these donations despite the rising costs in Haiti. We know HUGG supporters have experienced their own struggles over the past few months and we are praying for all of us to get through this. We will be providing rent for one year for an apartment for the oldest group as they transition out of the program. We felt they needed additional assistance because of the political unrest prior to the COVID lockdown, and we want to provide for them in any way we can. For donations, click here.
Shop! Proceeds from items purchased from HUGG Mission Market go directly into our programming. You are providing a hand up for artisans living in very difficult situations while supporting our Teens in Transition programs. We have plenty of items in the barn that can ship immediately. Shop HUGG Mission Market Product.
Schedule a speaker! HUGG would LOVE to speak at your church, Bible study group or dinner with friends. We can share more details about our work in Haiti as well as our vision for the future. With our thoughts focused on racial injustice in our own country, many are asking what can they do to make a real difference. Natul, HUGG founder, recently hosted her first Healing Table experience to invite very different friends together to share a meal and create opportunities to really listen to each other. We would love to facilitate an evening for you as well. Email natul@huggmarket.org for more information or to schedule a speaker.
Thank you again for your support of the TNT program. We are so grateful for your faithfulness and loving heart to walk alongside these young men in Haiti!

The House that HUGG Built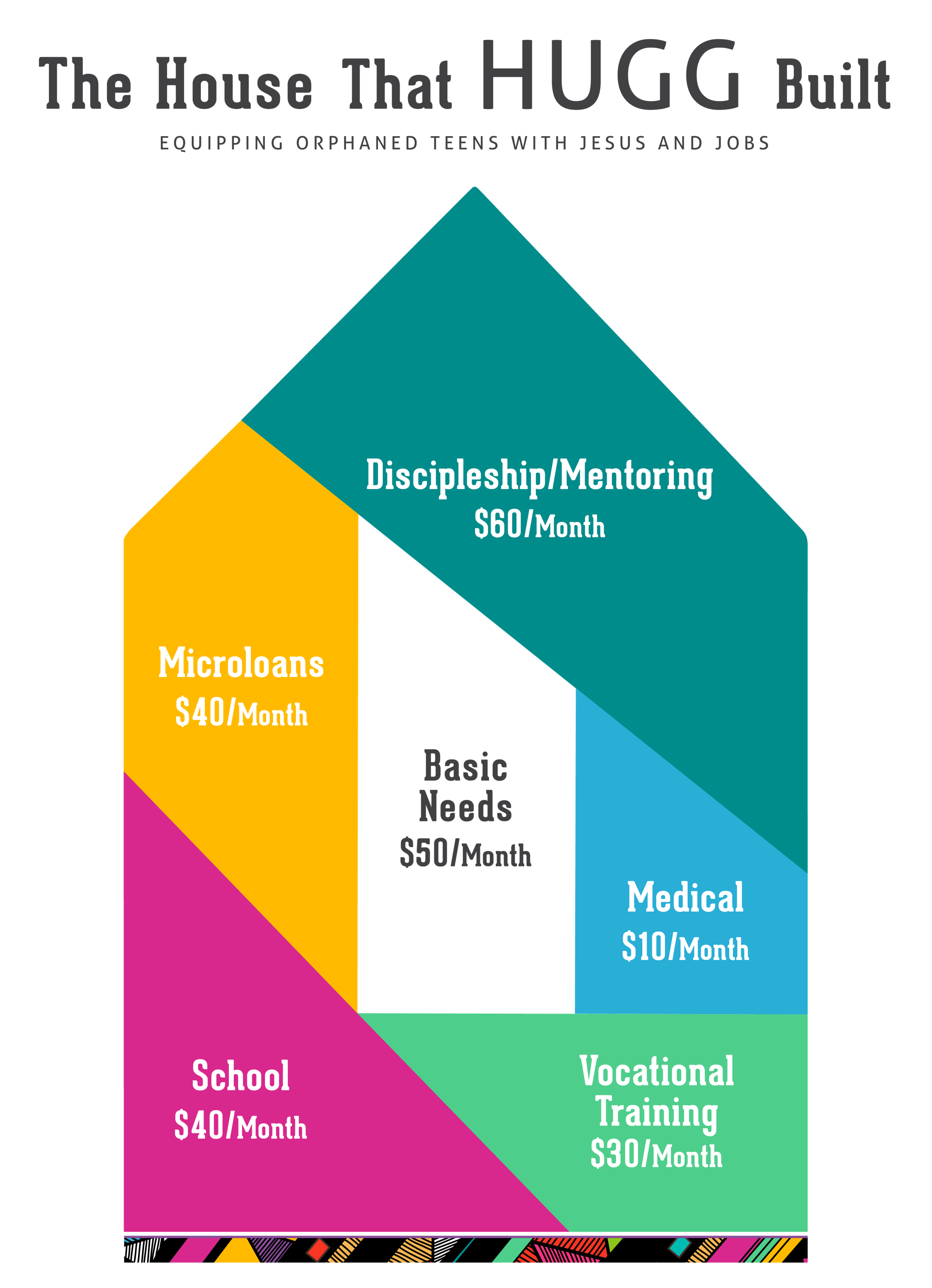 Orphan prevention BEGINS by developing orphaned teens into godly young Men who will provide for their future families and lead their future communities.


When you support our Teens in Transition program, you are helping create strong young men who will grow to become responsible workers, fathers, pastors, and leaders. By reaching the men, we help reach the women and children in their spheres of influence. Our long-term goal is to break the generational poverty that leads to poverty orphans.

Haiti is currently in crisis and we are responding to these dire circumstances by asking for support. While the sale of HUGG products brings in revenue to provide fair wages, it is your financial gifts that grant our Haitian Teens in Transition the ability to continue their program despite the hardships their country is facing.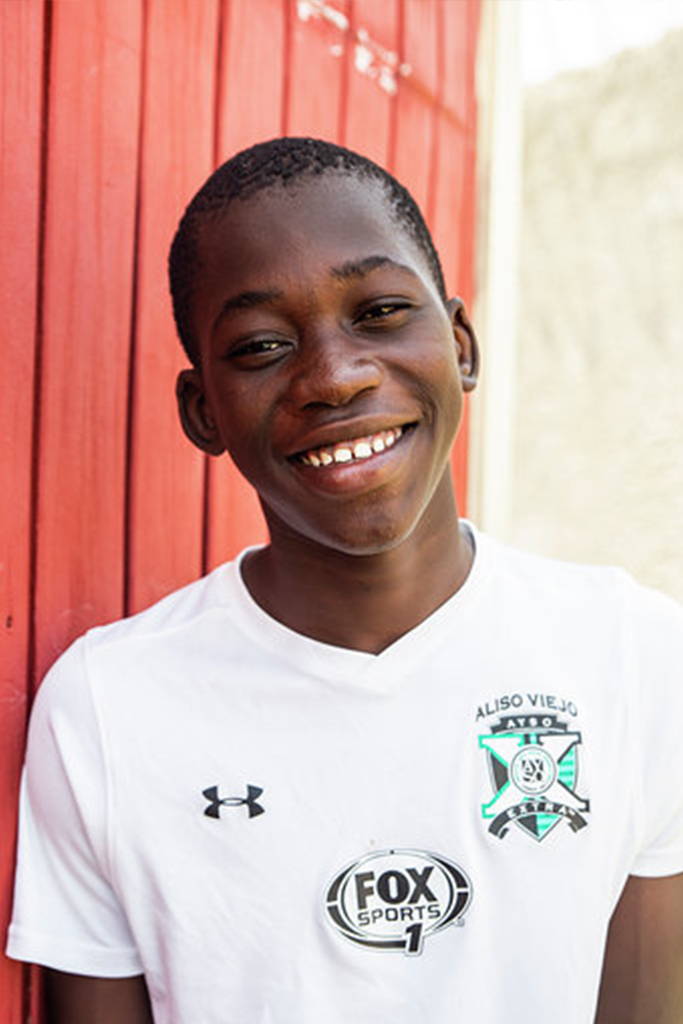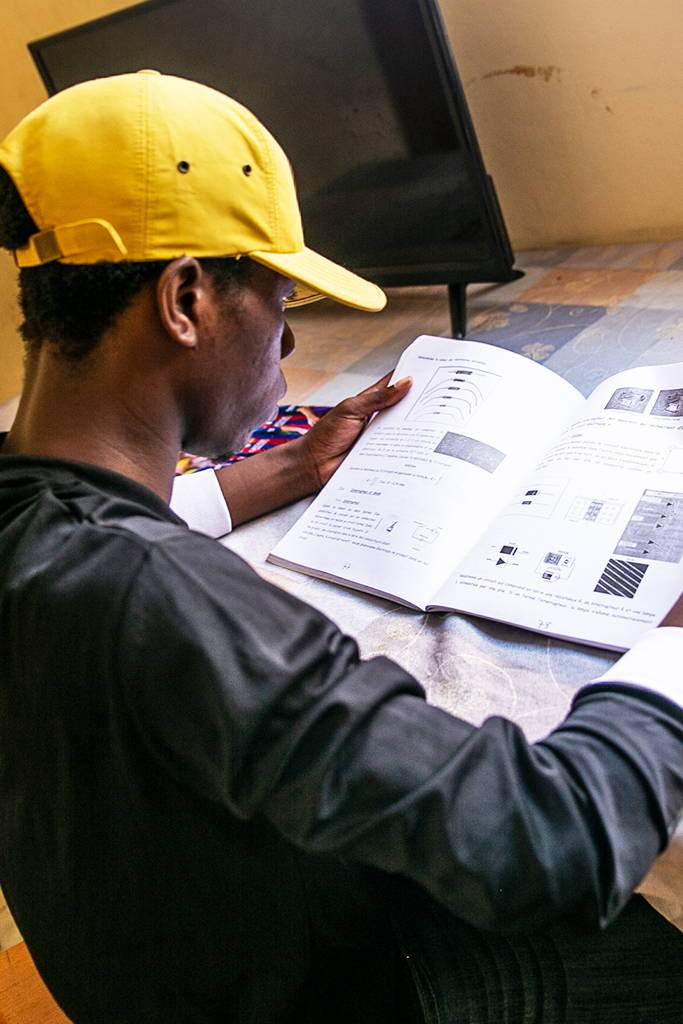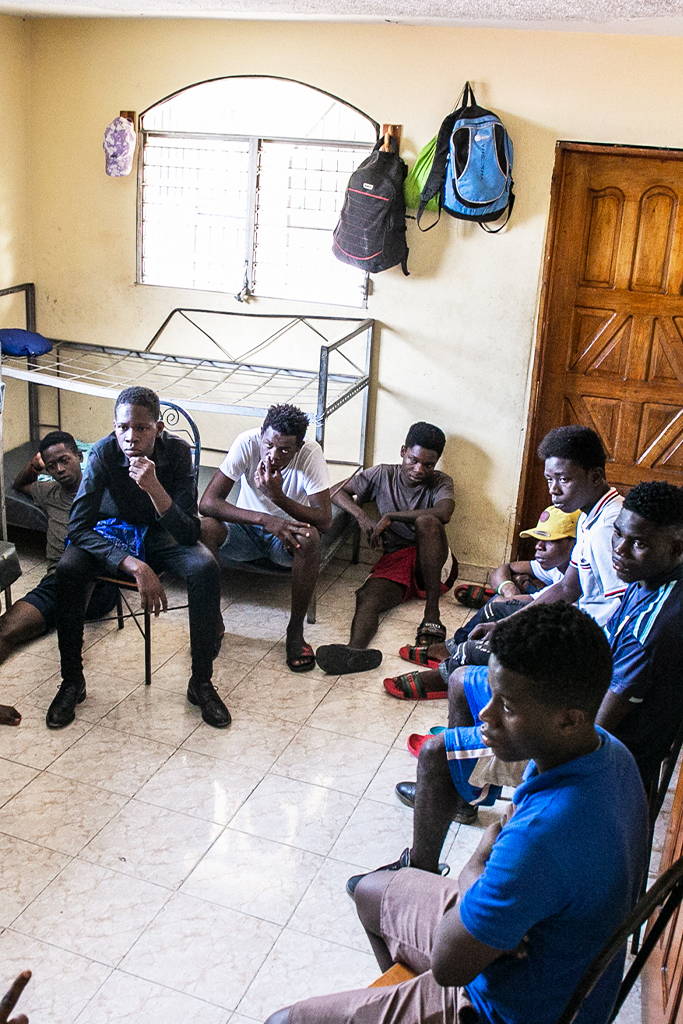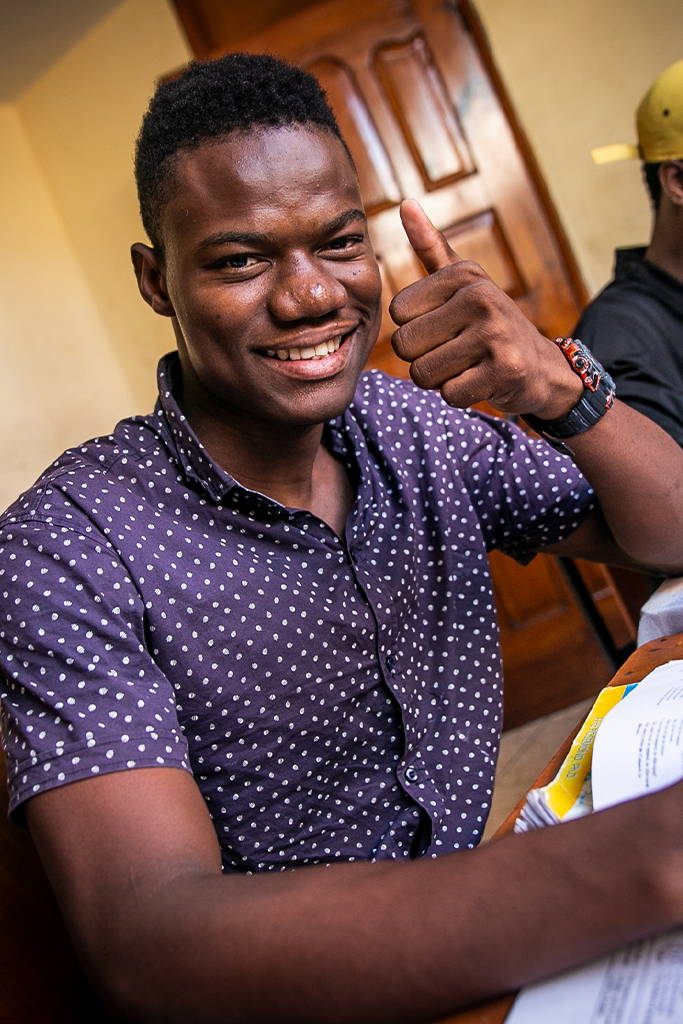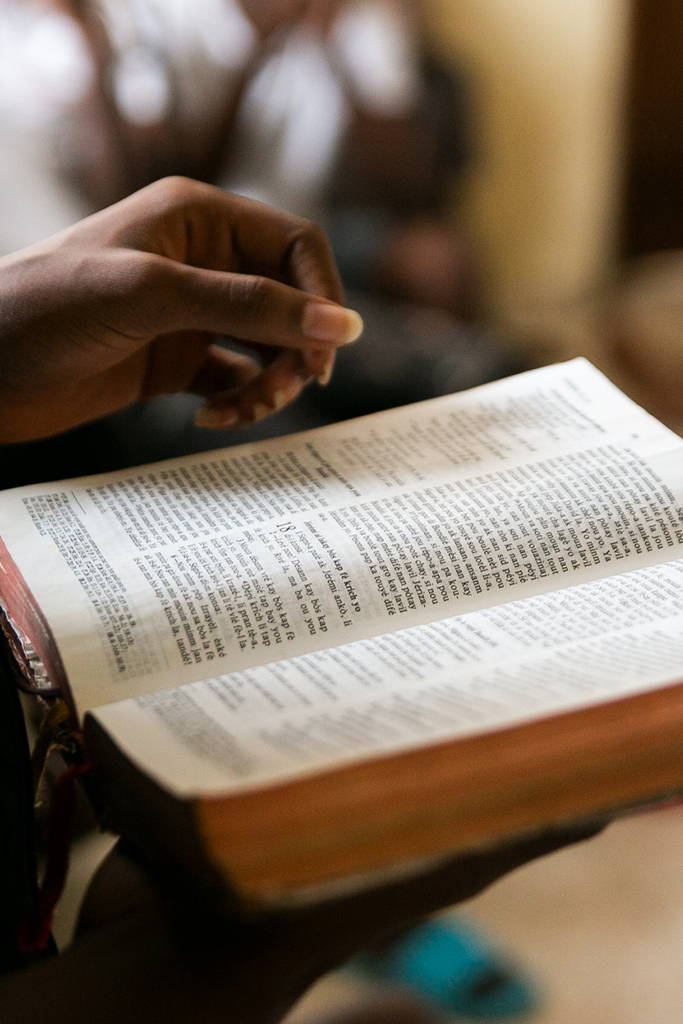 YES, I WANT TO PARTNER WITH HANDUP MINISTRIES AND MAKE A POSITIVE SOCIAL IMPACT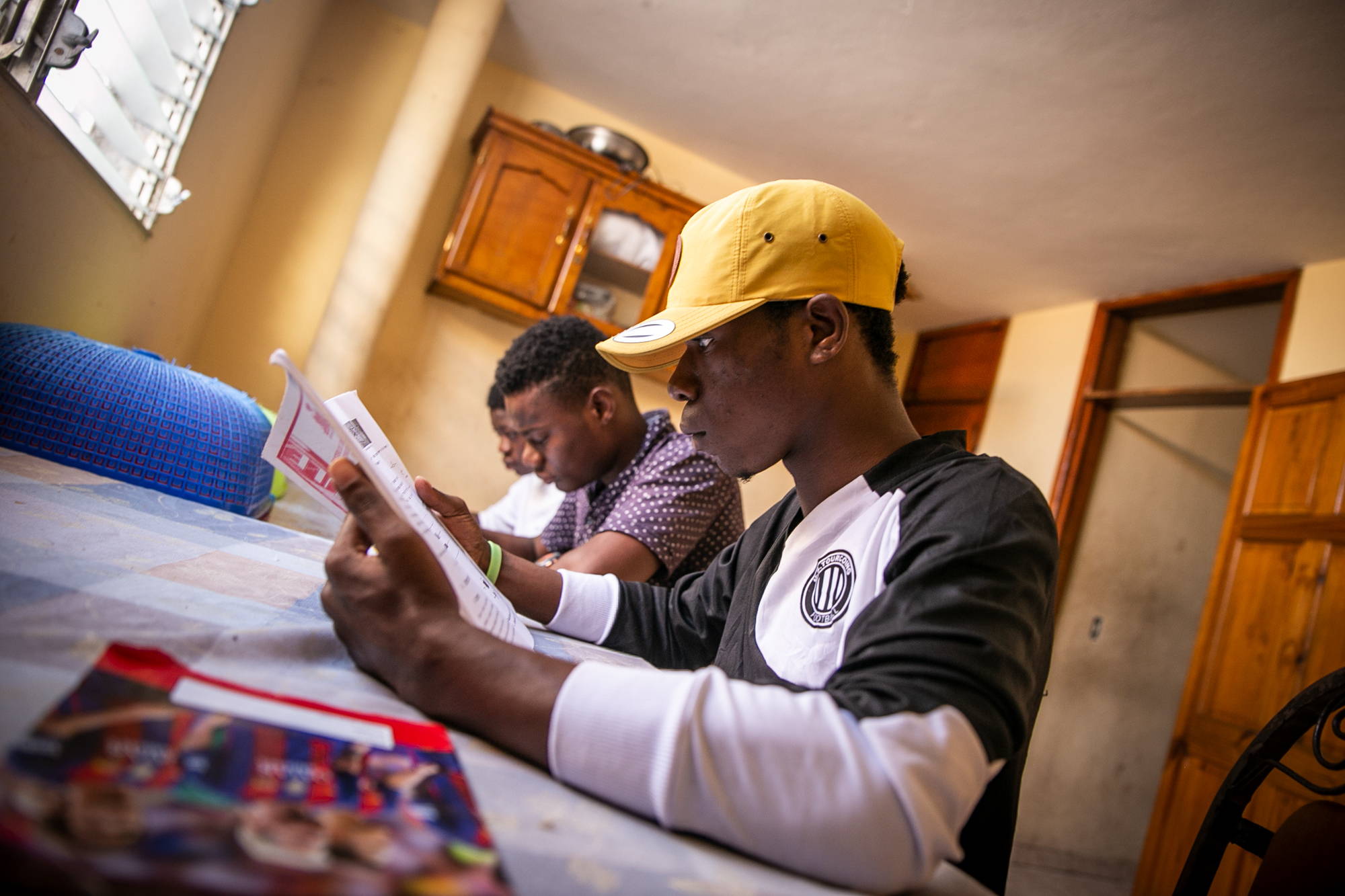 HandUp Ministries harnesses the power of both Jesus and jobs through our Teens in Transition program (TnT). This 2-year program consists of 4 Pillars:
Introduces spiritual role models
Equips teens with Christ-centered truths
Fosters a community of men who encourage one another

Empowers young men to grow from an orphaned boy to that of a responsible and productive citizen in his community
Teaches faith-based money management

Provides future, long-term stability

Promotes a desire to give back to those in need

Results in positive economic impact on the community



Equips teens with transferable job skills

Positions youth to move toward independence

Evokes feelings of dignity and stability

Serves as a catalyst for growth, responsibility, and maturity



Provide two years in a transitional apartment
Complete high school education
Provisions such as day to day needs and food
Stipends for chore completion

MEET OUR TEENS IN TRANSITION: